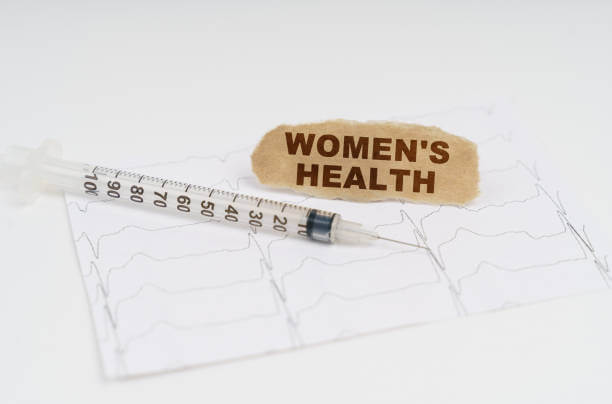 Women of all ages are recommended to receive a wellness exam each year to ensure their reproductive and general health stays on track. These wellness exams are tailored towards the female body to reduce the risk of diseases like cancer or catching diseases in their early stages while they are still treatable or curable.
If you have not undergone a women's wellness exam and feel a little nervous, don't worry. Here's a checklist for your women's wellness exam, so you can better know how to prepare for your visit and what you can expect throughout your appointment.
1. Prepare Your Medical History
Before you arrive at the doctor's office for your women's wellness exam, gathering your medical history for your provider's reference is a good idea. Your provider will review your medical history with you at the beginning of your appointment to ensure they have all the information they need to keep you safe and healthy. Some common questions your provider may ask while reviewing your medical history with you may include:
When was the first day of your last period?
How frequently do you get your period?
How many days does a typical period last?
Are you currently using any form of birth control?
Do you have any vaginal discomfort or unusual discharge?
Do you have a family history of any conditions affecting the reproductive system?
Do you currently have any conditions affecting the reproductive system?
Are you sexually active?
It is important that you be as honest as possible when answering these questions, so your provider can ensure you are receiving the correct medical attention for your needs.
2. Wear Comfortable Clothing That is Easy to Remove
During your exam, you will likely have a few exams performed to ensure you are in good health. For this reason, it is often recommended that women wear loose, comfortable, and easy to take off and put back on. During your visit, your provider will leave the examination room and prompt you to remove your clothing and replace your outfit with a paper gown. After your exams, your provider will leave the room again and allow you to get redressed before you check out and leave the office.
3. Expect Examinations
Your wellness exam will include several examinations to determine your reproductive health. These exams may vary depending on your age and your sexual activity. That being said, there are a few common exams you can expect if you are sexually active or older than 21 years old:
Breast exam
Pap smear
Pelvic exam
If you are currently sexually active without a primary partner, it may also be recommended you receive an STI screening. These screenings are typically precautionary and are not to cause alarm. Your provider just wants to make sure you are in good health and do not have any conditions to worry about.
Typically, there are no special procedures or precautions to take to prepare for each of these exams.
4. Write Down Any Questions You May Have for Your Doctor
Before your wellness exam with your provider – or before any doctor's appointment you may have – it is a good idea to write down any questions you may have about your reproductive health. This may include questions about your irregular periods, breakthrough bleeding between periods, or different birth control methods.
It is important to remember that your provider is going to be a trusted resource for you to get all your questions answered. There is no such thing as an embarrassing or naïve question – your provider will be happy to provide you with all the information and resources you need to ensure you are well-educated about your body.
Women's Wellness Exam in Florida
If you are looking for women's health services near Orlando or Miami, Florida, look no further than Premier Medical Group. Our expert team of physicians and providers is proud to offer comprehensive, individualized care to women of all ages throughout the greater Central and South Florida areas.
To learn more about your women's wellness visit with one of our physicians, call our Orlando office today at (407) 735-2114 or our Miami office at (305) 392-1200. You may also schedule a consultation with one of our providers using our convenient online appointment request form.