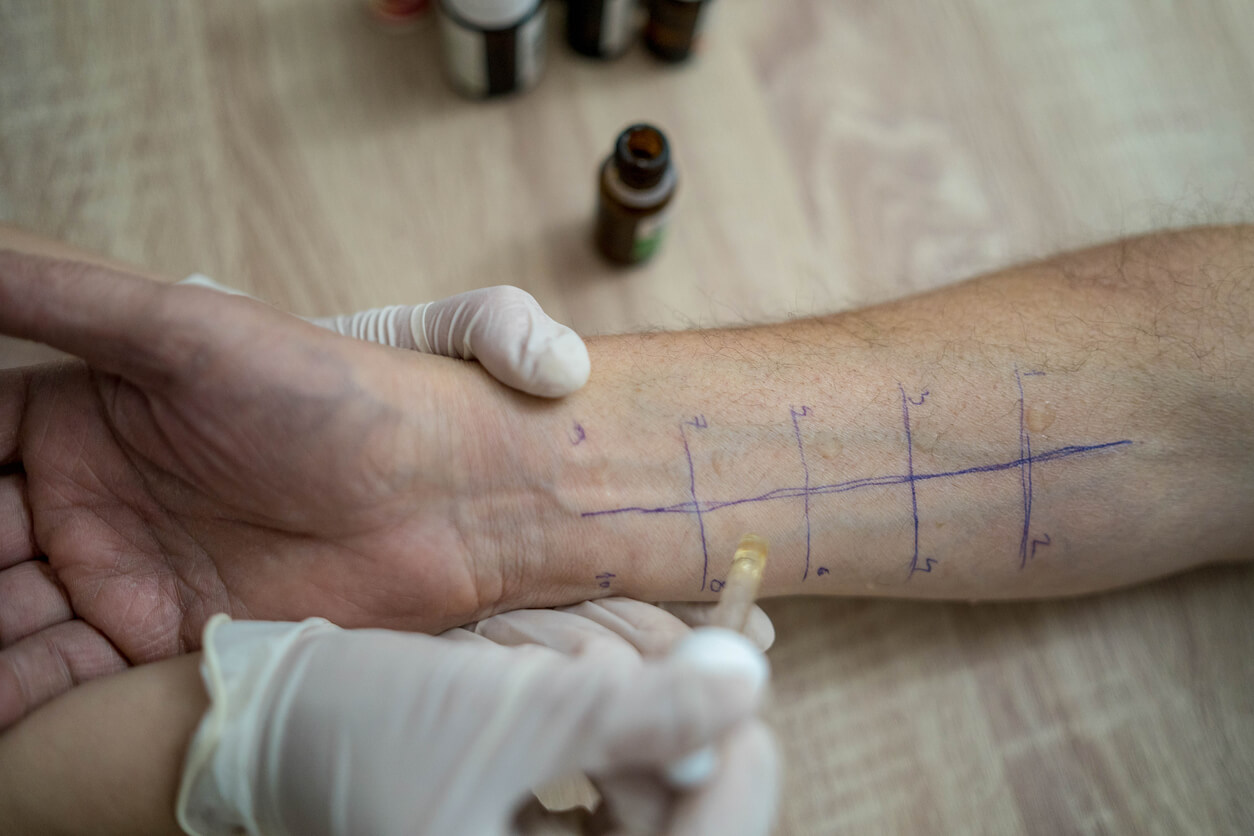 If you're one of those millions of Americans who have allergies and want to know the culprit of your allergy symptoms, you may want to undergo allergy testing.
Allergy tests refer to a group of tests that can confirm whether a particular substance you touch, breathe, or eat is the cause of your allergy symptoms, such as itchy and watery eyes, nasal congestion, sneezing, headache, sore throat, vomiting, and diarrhea, and shortness of breath.
Let's discuss allergy tests, including how allergy tests work to identify the causes of your allergies and types of allergy tests.
What Are Allergies and How an Allergy Test Identify the Causes of Your Allergies
Allergies are the hyperresponsiveness of our body to substances that are typically harmless to most people. These substances are called allergens. When our body is first exposed to an allergen such as pollen, pet dander, dust mites, mold spores, insect skins, or certain foods, our immune system recognizes it as a foreign and potentially harmful agent. This recognition triggers the production of immunoglobulin E (IgE) antibodies against the allergen that attach themselves to the immune cells, mainly mast cells and basophils cells.
When an allergic individual is exposed to the same substance again, the substance or allergen binds to the IgG antibodies attached to the mast cells and triggers the mast cells to release a range of chemical mediators, including leukotrienes, histamine, and cytokines.
These chemical mediators initiate an inflammatory response in the body leading to allergy symptoms.
An allergy test introduces the potential allergens to the body and measures the body's response to the allergen. If a person has an allergy, their immune system overreacts and triggers the release of chemical mediators that cause an allergic reaction. However, if the person does not have an allergy to the introduced allergen, they will experience no allergy symptoms.
Different Types of Allergy Tests
There are different ways to perform an allergy test, and the best allergy test for you depends on your symptoms and suspected allergen. Common allergy tests are skin prick test, intradermal skin test, patch test, blood IgE test, and challenge test.
Skin Prick Test
This test involves the use of a thin needle to prick the skin on your forearm or back to introduce allergens into the body. Your doctor can test up to 40 different allergens to see which one is causing an allergic reaction. If you are allergic to a certain allergen, you will develop raised bumps on your skin within 15 minutes of exposure.
Skin prick tests can identify patients with penicillin allergies, airborne energies, and food allergies.
Intradermal Skin Test
This test is commonly recommended in people whose skin prick test results are inconclusive or negative. During this test, your doctor will inject a small amount of potential allergen into the outer layer of your skin or epidermis.
Patch Test
A patch test is commonly used to determine the allergen that causes contact dermatitis. For the test, your doctor places a few drops of the potential allergen on your arm's skin and covers it with a bandage that also has an allergen on it. You will be asked to leave the bandage on for at least 48 to 96 hours. After a prescribed time, your healthcare provider will remove the bandage to check your arm skin for any signs of rash or other reactions.
Blood Test
For a blood test, a sample of the individual's blood is taken and sent to the lab. The technicians at the lab add allergens to the blood sample and measure the level of IgE antibodies in the blood. Blood tests can often produce false positive results.
Challenge Test
This test is commonly performed on people with suspected food or drug allergies under the supervision of a doctor. A health care provider asks the person to ingest a small amount of allergen and then observe any signs of allergies or anaphylactic reaction.
Allergy Test in Central and South Florida
If you are in search of a highly trained and skilled physician who can detect the culprit of your allergy symptoms through allergy testing, visit us here at Premier Medical Group.
We have a team of highly trained and skilled providers who are proud to offer a comprehensive range of healthcare services and allergy testing to people of all ages and backgrounds. We offer onsite blood draws and EKGs for our patients.
If you have any additional questions about allergy testing or would like to schedule a consultation, call us today at (305) 273-9100 or request an appointment online.